Home Selling Tips
FOR BIG SPRING, TX & BEYOND
At Home Realtors, we have been providing a variety of services to both buyers and sellers in Big Spring, TX, and throughout Howard County for over 55 years. We have years of experience helping clients buy and sell houses, learning some tips and tricks along the way, especially when it comes to selling your home. If you have homes for rent or houses for sale in the Lamesa, Colorado City, Midland, or Greenwood, TX areas, you'll want to take a look at some of the things we have learned when it comes to what potential buyers look for and how you can sell your home quickly. For more questions about the selling process or to get started on listing your property, please feel free to contact our local realtor today. Some of our home selling tips include:
Ways To Show Off the Best of Your Home
• Price it right- Find out what your home is worth and what other houses in the area have been selling for. This will give you a good basis of where to start off pricing it. Some people like to take off 15-20% from that price as it helps drive up bids, even in the worst market.
• Make sure closets are empty or half-empty- A lot of home buyers are going to be looking for the amount of storage your house comes with. When you are trying to sell your home, take out half of the items in your closets, and organize the rest neatly. This way, buyers can see the potential for this home.
• Brighten it up- Good lighting is another thing that buyers look for in houses for sale. To maximize the light in your home you can easily take down light-blocking drapes, increase the wattage of your light bulbs, and clean the windows. By making your home bright and cheery, it will be more sellable.
• Put away pet items- Not everyone likes dogs and cats. In fact, having a pet in your home could be a potential turn off from potential buyers. If you are trying to sell your home, pack up the dog and cat dishes, the litter box, and toys.
• Upgrades- Before you make expensive upgrades to your home thinking it will sell quicker, consult with an experienced real estate agent. Large renovations before you sell might not result in getting back the money you put in them. Instead, small but important updates will work including fresh paint, clean curtains, new door handles and cabinet hardware, clean grout, and more.
• De-personalize it- The more personal things in your home, the fewer buyers can imagine themselves living there. When you are getting your home ready to sell, take down family photos, sports memorabilia, and other collections and put them in storage.
• Stage it- Stage your home or rearrange the furniture to best showcase the floor plan and the potential usage for the home.
• Remodel that kitchen- If you are debating on remodeling your kitchen or leaving it as is, the answer is clear - remodel it! The kitchen is an important aspect of your home and the benefit of remodeling it is endless. Unlike other major updates around the home, a kitchen remodel will earn you almost 85% back on your investment. Whether it's new paint, new cabinetry hardware, brighter lights, or new appliances, you'll be happy you made the change.
• Always be ready to show- When you have a home for sale, buyers may want to come in during the week to check it out. Make sure your home is always "show ready" during the selling process because you never know when someone is going to want to look at it. Our home realtors work with homeowners from Big Spring, TX; Lamesa, TX; Colorado City, TX; Midland, TX and areas nearby.
• Invest in Landscaping- Curb appeal matters when you are selling your home. Do not let your lawn have brown spots, debris litter your yard, or your landscape be bare. Take time to plant grass seed, pull weeds, mow your lawn, and plant some seasonal flowers. This will go a long way to improving the curb appeal of your home. This will directly lead to an increase in your property value and make selling the home easier.
• Powerwash Your Siding- Siding can quickly get dirty from dirt, rain, and wind. This can make the exterior of your home look drab and unappealing. A simple but effective powerwashing can get rid of most dirt and stains that are trapped in your home's siding.
• Deep Clean Your Home- A cluttered, dirty home is unappealing to potential buyers. Get your carpets deep cleaned by a carpet cleaning company, throw out any trash or unwanted items, paint your rooms, and clean hardwood flooring as best as you can. This will help highlight all areas of the home better and make it look appear.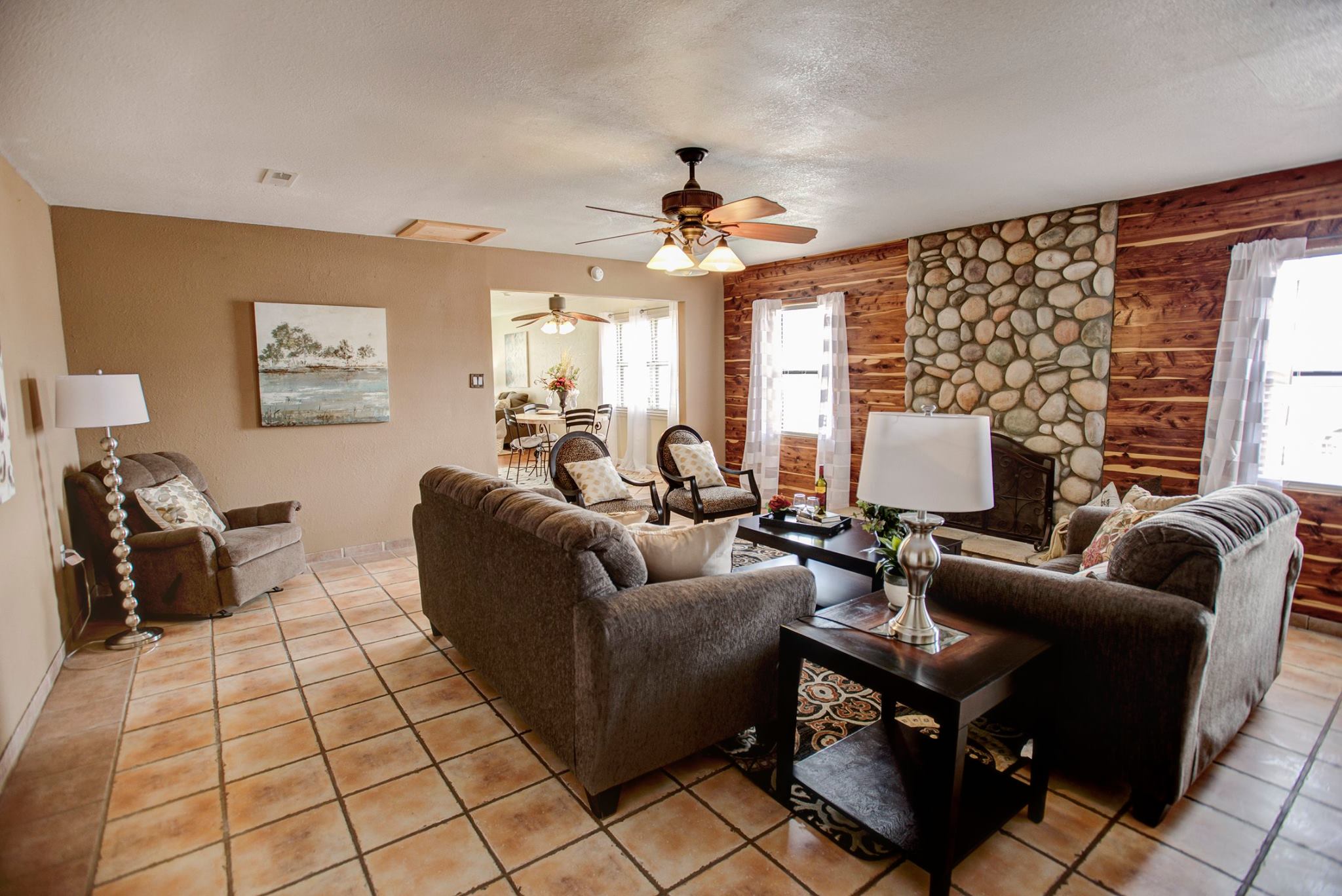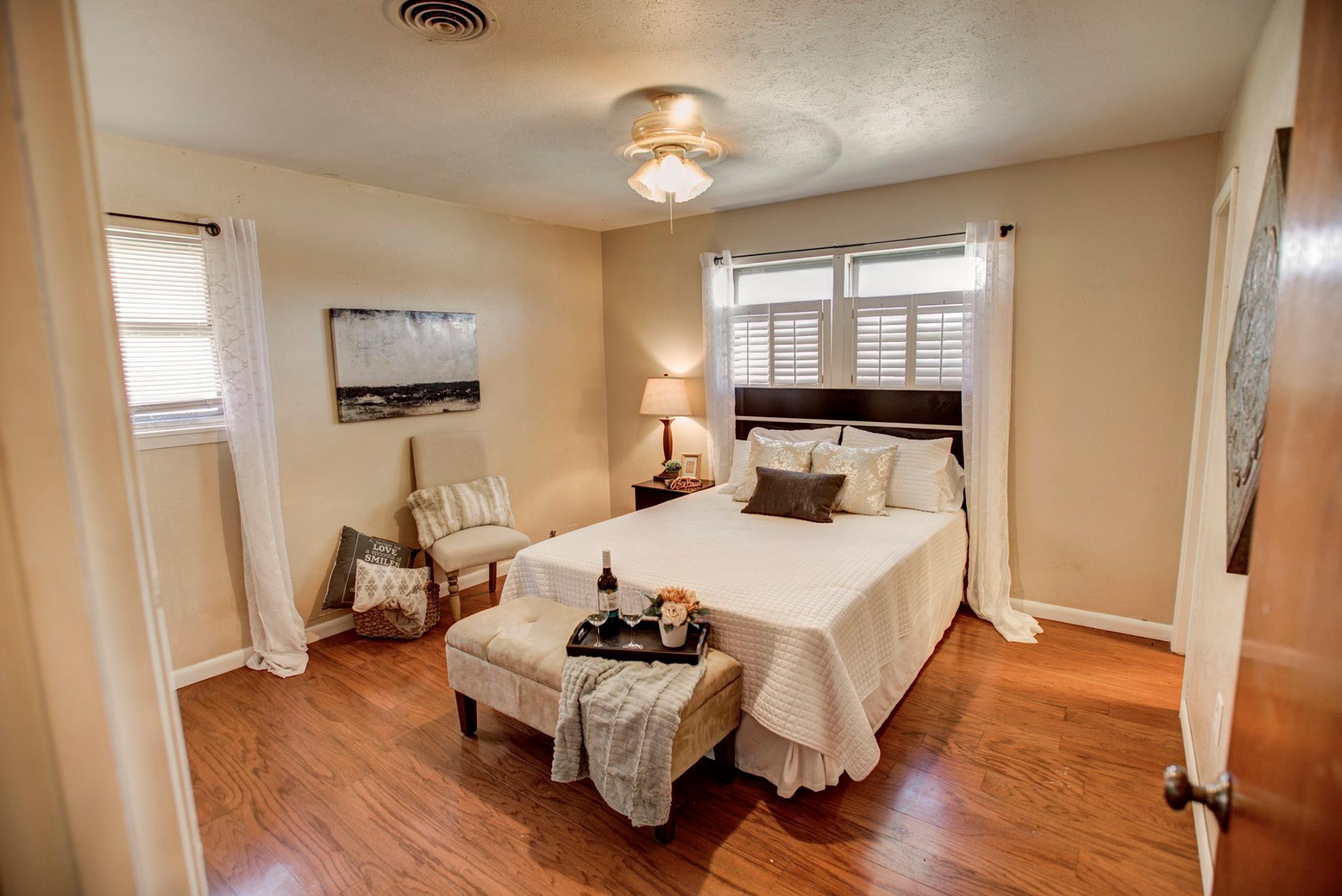 CONTACT OUR LOCAL REAL ESTATE COMPANY TODAY TO GET STARTED
At Home Realtors, we take immense pride in our professional versatility to clients looking for home selling tips. No matter the specific nature of your real estate goals, you can rely on our team for unmatched assistance. In fact, our certified staff offers a full assortment of commercial properties for sale and residential homes for sale throughout the Permian Basin region. Thanks to our intuitive search tool, it's truly never been easier to track down the perfect property at a highly competitive rate. We work with homeowners in Midland, TX; Colorado City, TX; Lamesa, TX; Big Spring, TX; Greenwood, TX; and nearby areas. Call us today to learn more about our current property listings and get started with our local real estate company.